The MS PEOPLE UK Forum
Support, help, advice and information for Multiple Sclerosis. Ask questions and share experiences with people affected by MS.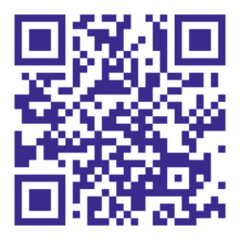 NHS "care.data" scheme, and how to opt out
By Marina,

6 posts in this topic
Last Reply
---
Similar Topics

Hi all, I came across this link to a frequently asked questions doc regarding the changes that are being made to the Blue Badge Scheme and thought it may be helpful to some members too.   http://www.dft.gov.uk/publications/blue-badge-scheme-faqs

Hi All   Just received this email alert form the MS Trust regarding the Risk Sharing Scheme. Has anyone heard of this debate and has anyone heard anything more about it?   http://www.mstrust.org.uk/news/article.jsp?id=3499

I have just fund this in todays papers. Interesting or controversial?   Tens of thousands of NHS patients will be given money to pay for their own health care in a controversial "voucher" scheme under new government plans.   It will be the most radical part of a wider policy, to be launched this week, to give patients more choice over their health care. From Tuesday, most of those referred for hospital treatment will be given a choice of more than 500 hospitals, including 160 private units, across the country.   Under the "voucher" scheme, patients will not be given money directly, but will decide themselves how to spend sums normally administered by the NHS.   Disclosing the plans in an interview with The Sunday Telegraph, Alan Johnson, the Health Secretary, described the concept as "a big and important idea" that could give patients far more control. It is understood to have the backing of Gordon Brown.   The individual budgets, worth thousands of pounds, will be given to tens of thousands of patients with the most acute conditions, such as multiple sclerosis and motor neurone disease and the most severe cases of other conditions, including asthma and diabetes.   It will mean patients can shop around for care, arrange visits when they want, swap one type of treatment for another or buy their services from the voluntary and private sectors.   But the proposals, which mirror plans to give the elderly power over funds for services such as home help, caused controversy last night. Some charities welcomed them, but others said they could leave the most sick struggling with more bureaucracy.   Sharon Schillerstrom, of the Motor Neurone Disease Association, expressed deep reservations, saying: "We want to get care to patients quicker, but when people are really ill they don't want an extra burden."   Mr Johnson said that the "baby boomer generation" now reaching retirement would be increasingly demanding, expecting more control over chronic health conditions that affect four adults in 10. A review of the NHS, to be published in June, would set out how individual budgets for the most acute conditions will be piloted, before their national introduction.   But Mr Johnson likened the introduction of choice of hospitals to reforms of the postal service, which led to the closure sof thousands of post offices, with a threat hanging over 2,500 of them at the moment.   Norman Lamb, the Liberal Democrat health spokesman, described the comment as "a spectacular own goal, which highlights the need for local communities to be able to protect some services from market forces".